We are having endless power cuts with all the bad weather we are having, we are not effected  by the floods our selves.  But going to add my blog now with just photos and will fill in the gaps with writing when power is on ?
Also now linking each month with Lynette on her 18 2018  Ive tried to add her logo for it but not able to I must not be doing some thing right?????
This last week has all been on part 2 of Morning Glory,  there are endless photos  but these are for several new members on Esther's blog so it's a step by step of how I'm making the centre of Morning Glory.
This next should be another blog but it all happened this week!!!!!
Hggffi
All leaves finished and I have added some spray tail feathers to my male bird.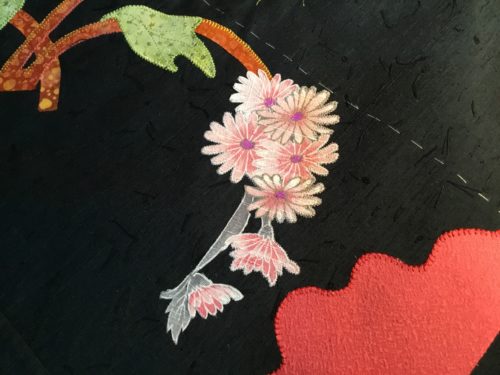 in and around a very wet garden this morning around 6.30am
Yesterday I bought some metal creatures for my garden from the shop, my Grandies love seeing them in my garden
Hggff8
Don't think many of you will have made it to the end but those who did thank you for visiting LOL  Linking with What a Hoot 18 in 2018  and with Esther on her WOW or WIP's today .