3/4s of the way through Feb and I've not got very far on my UFOs but thriving on two new desighns LOL.   Every now and then a design will pull you in and you stop doing every thing else to do them?!  But the last two years 5 of Esther Aliu designs have pulled me in LOL. This year the centre of Morning Glory tugged at my heart strings, then the centre of Queens Garden, I thought I'll just make the centre of QG but here I am not able to stop working on it, I go to sleep thinking about and I wake up and go straight to the design table to look at the next block??!,  As a moderator we have access to the full pattern and Jenny and I are both working on it and not able to stop LOL.  This week I have only been working on QG, and adding more tiny cherries to Morning Glory Centre.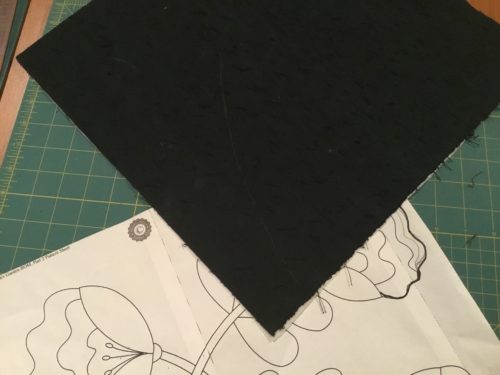 I couldn't stop there and started another block?
I'm going to try and not use just pink tones in this quilt!!!! I like them so much I keep pulling them. Going to try a blue block?
Last night I cut out the main flower for another block and this morning found some fabric for the stems?!
Have finished this block and another ready to machine appliqué but will show you those next week!   Just a small peek at the next one tooLOL
No garden photos there were to many Mosquitos today to wander around taking photos will. Take some early tomorrow may be and add them.
Off to link with Esther  on her WOW or WIp's.
Thanks for visiting and leaving your own blog so I can visit you.  Cheers Glenda