Yesterday Wednesday 31st Jan I was working mostly on Part 2 of Morning Glory, like many of you I was not going to start any new projects this year and here I am doing two of Esther's new releases in 2018 LOL  So these two will be part of 6 new projects this year for me.  I have several other new to me projects that I would like to finish for unknown sewers that I may use for my new projects.
Thank you Anne and Meredithe
for a fun challenge for 2018  Thanks for giving up valuable sewing time to run it for us all.
I have SOOOO many UFO's it's going to be difficult to pick only 6!!!!!
number 1
Nimber 2
Number 3
Number 4
The Secret Garden I'd like to do more on this quilt top to be of Esther Alius 2017 BOM
Number 5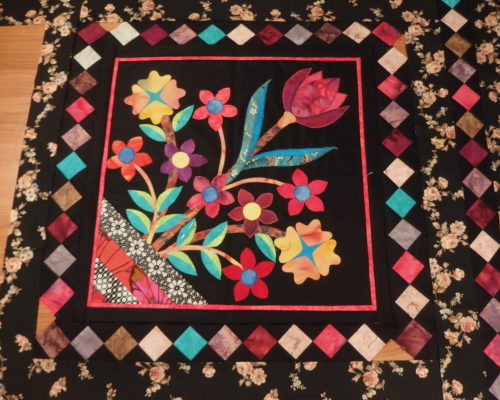 Number 6
New projects
Number 1
Number 2.
This month I worked on both my new projects
It was a great start to 2018  Our wet season has started it which me and most days house bound so for me it's a great time of the year as I get so much sewing time LOL .  Hope every one else had as much fun. Thank s again Meredithe and Anne   Cheers Glenda