I just realised that next WOW or WIPs will be in Dec!   Today I set the morning aside to make my first Christmas cake, I'd forgotten it was Wednesday!   I decided to make a litpght fruit cake this Christmas as the family prefers them mor3 than a heavy old English style one, so I've boiled up all the fruit and left it to so all the fruit will soak up all that fruit juice and brandy, more brandy than fruitLOL
This avo I took time away from appliqué as I felt a headache coming so sat down with one of my 1960s hankie QAYG blocks while watching Ricky Tims shows.  I've been thinking a lot about these wee blocks think they real need more se curing as the edge of the hankie s are very frail, then Ricky showed how to use a sewing machine f Andy stitch on a Paris point and said you have these stitches why NOT use them, this triggered off a WHY not for me, and below you can see what happened.
Update managed to do that fancy machine stitch around 12 of the blocks I've completed last night so very happy. I have 4 more prepped and need to make up another 4 then I can join them all together.
Sewing  not a great deal again to show as I'm still working on my SG centre.
hoping to finish the stitching around the very centre tonight then it's back to the last 4 flowers.
close ups of some of those flowers.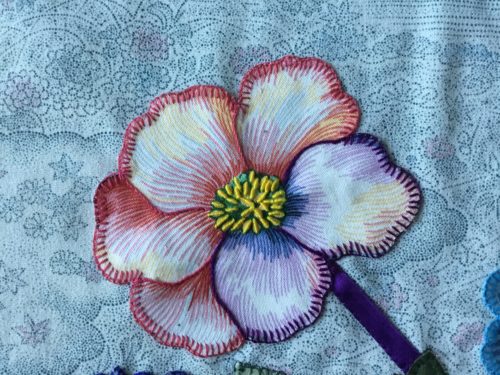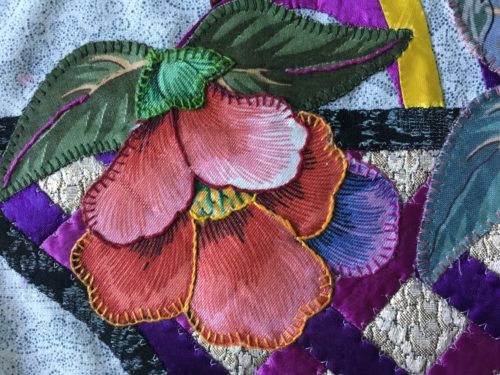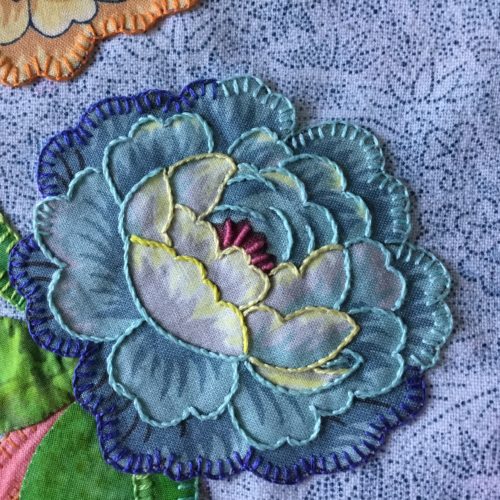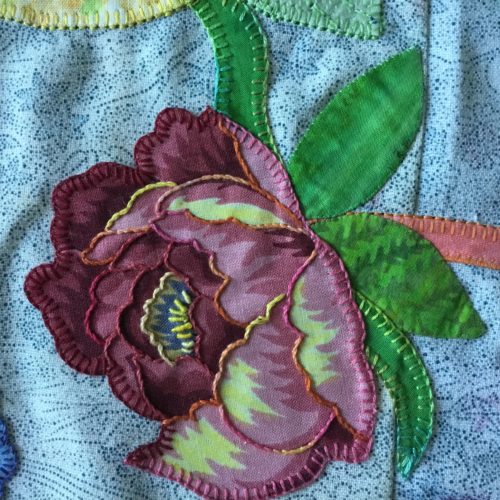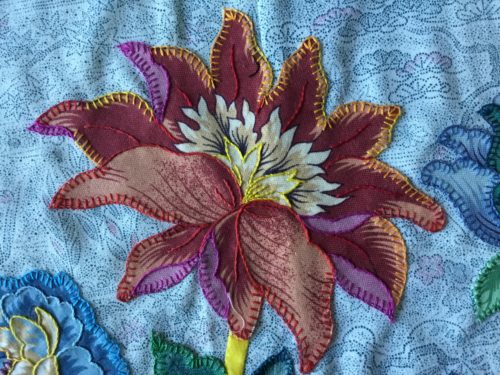 Last night I spent 1 1/2hours pressing some lovely vintage doilies some were from my grans era  and some my mums.
In the garden?
Ferns are also producing masses of seeds on the underside of the leaves every seed could become a plant?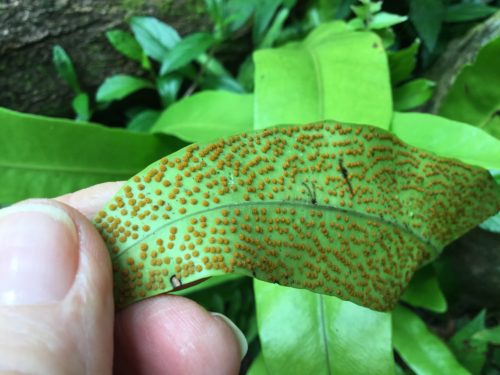 From these flowers in the garden today you can see why my appliqué flowers are mostly very strong in colour LOL
Thank you for dropping in to visit, more garden than sewing but it will soon be Feb and I will be back to lots of sewing time while it rains constantly.  Off to link up with Esther on her WO w or WIPs   Cheers Glenda