Happy New Year every one,wishing that some of your wishes come true this year.
All though Im working on the below 16 quilts and the one above this year, when Im not working on those ones I will be working on my LE, Hearts Desirer,  and Peaceful Pathways All Esther's beautiful designs.  Plus several others that I want to finish or do some progress on.  Life is never dull around here LOL
My 2017 challenge with Meredith and Ann.  Thank you Meredith and Ann for sharing this great idea.
It is to work 3 weeks on 17 different UFO's!!!!  and share my progress with other quilters doing this challenge.
Well the difficult part was whittling my list down to just 17 projects LOL.  May be I will do this challenge next year too !!!!!!
My personal challenge is now which ones to work on first; or  do I need to decide before hand or just pick up and new UFO project after 3 weeks??????
Below are my 17 choices so far?, these could change before we start in Jan 2017 LOL
30th Dec2017 im using my original posting and adding any photos of the ones I worked on!
Some others I worked on this year.
Will now link this blog with Esther's WOW or WIP's this week.  Happy stitching every one and hope you find time to sit and enjoy some time to your selves.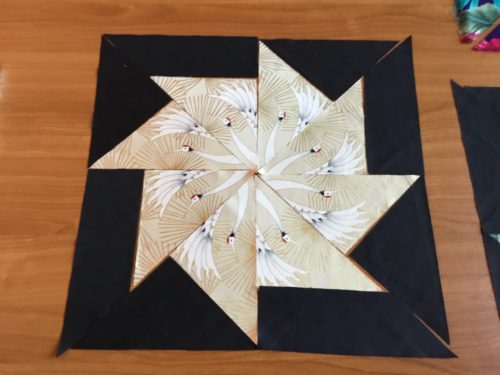 Finally a quilt design I dreamt around the 3rd Dec!!!!!
So I did have a few finishes lots of progress and some new WIP's LOL
Thanks so much Meridthe and Anne for a wonderful year of excitement, finishes, and progress.
I'm sure many of you never got this far LOL  I don't blame you it's a long blog!
BUT Thank you for dropping in. Cheers Glenda