Since last Wednesday I have been working every spare moment on vase 4 of LE .  I have kept a daily update on how I have been building up this vase arrangement over the last week on my blog for those who may be interested.  All though this has taken me 18 months to start my 4th vase I have been working on many other parts of LE it was just this 4th vase I was procrastinating over.
It is now 5.30pm Wednesday and I have just added two cone flowers.
It is now 5 mins past midnight I finished making the Iris a couple of minutes before midnight Wednesday our time in Australia so it took all week to get this far on my 4th vase!!!!
IN the garden very early this morning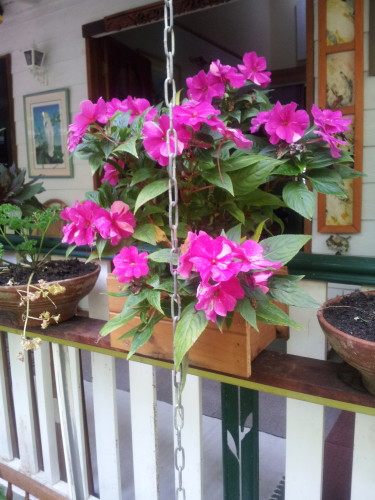 Leaving the house early today so blog as it and I may update again if I have time. Happy sewing every one Cheers Glenda who is off to link with Esther on her WOW or WIP's today
http://www.estheraliu.blogspot.com.au/2015/10/wow-green-bowl.html