My last Blog with Esther for 2017 and I'm going out with excitement !!!I have seen this WIP in my storage area for the last 10 years I use to use it when I was teaching. Today I decided to open it up I had stored it wrapped in layers of glad wrap so it was still flat and clean, below I will show you the stages of how I use to build up my stack and slash blocks when teaching. many of you will know this but this is for beginners.
Sew black pieces to the white pieces to form triangles.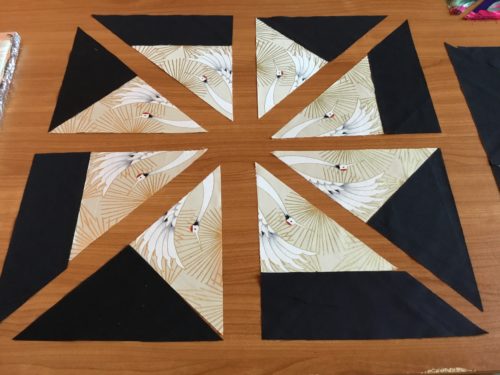 Join triangles to form squares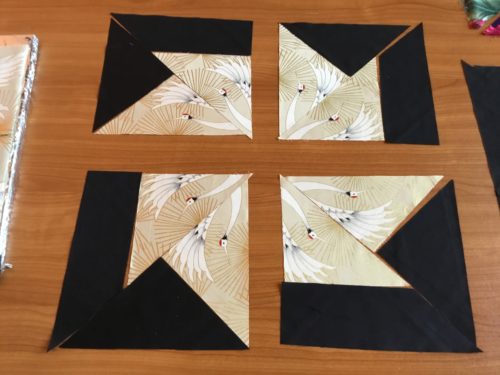 join two squares to end up with the below.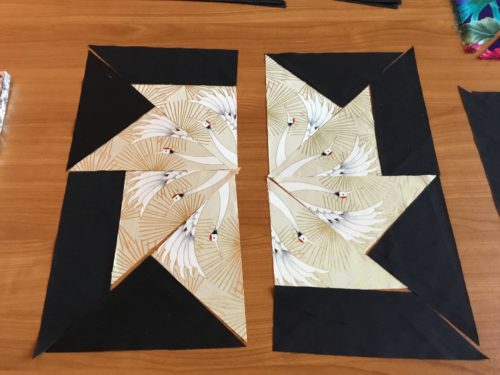 Join the last two pieces to form a square .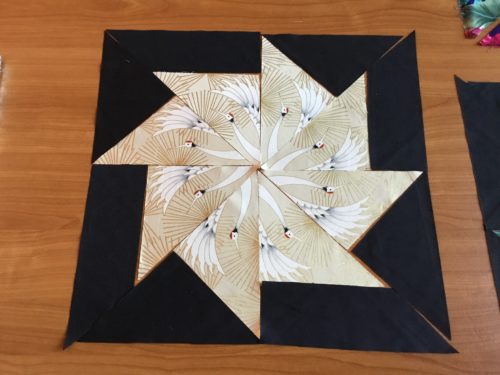 Thank you all for visiting me over the last 12 months its been a great 12 months of  pleasure and fun to visit you all  over a coffee.  See you in the New Year all been well. Wishing you all the very best for 2018 with lots of sewing if you sew LOL Cheers Glenda who is off to link with Esther .